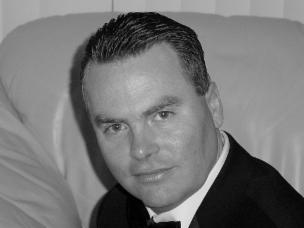 John Murray attended Florida State University College of Law, receiving his Juris Doctor degree in 1992. He has been practicing law sine 1993 in Miami Florida. John is permitted to practice in all Courts in the State of Florida.
Overview


Our attorneys practice in both state and federal courts in Florida and have participated in cases throughout the nation on a case by case basis.
One of the major focuses of the The Murray Law Firm, PA is representing policyholders who have become disabled from the ability to participate in the workforce. Disability insurance, whether it be purchased on its own or a benefit received on the job, is the last insurance any individual wants to use. When someone finally files a claim, they are acknowledging to themselves that despite years of effort and training, they cannot function due to an illness or injury. This is a devastating acknowledgment which is then multiplied by an insurance company's passing judgment that this person is not disabled, despite personal accounts, medical diagnosis and often times, the policy holders own employer's description of an individual's inability to work.
John P. Murray has developed a familiarity with the unique issues that arise from disability claims and the differing laws in which these claims are framed. We have handled claims involving a variety of diagnoses including chronic fatigue immune deficiency, migraine headaches, many differing forms of cancer, back injury/disease, chemical sensitivity, hand and wrist damage, drug and alcohol addiction and mental and nervous conditions.
By dealing with similar issues on a daily basis, I believe that The Murray Law Firm, P.A . has developed a familiarity that allows us to represent clients in a specialized and efficient manner, particularly with regards to policies governed by the Employee Retirement Income Security Act of 1974 (ERISA). There are very few law firms nationwide that handle the number and diversity of claims governed by ERISA.
Life Insurance generally follows the same body of law as disability insurance, both in individual and group cases. The Murray Law Firm, P.A. has litigated cases involving application, coverage and unfair claims practice / bad faith issues.